RPAA
ANDY WARHOL
CATALOGUE RAISONNÉ ADDENDUM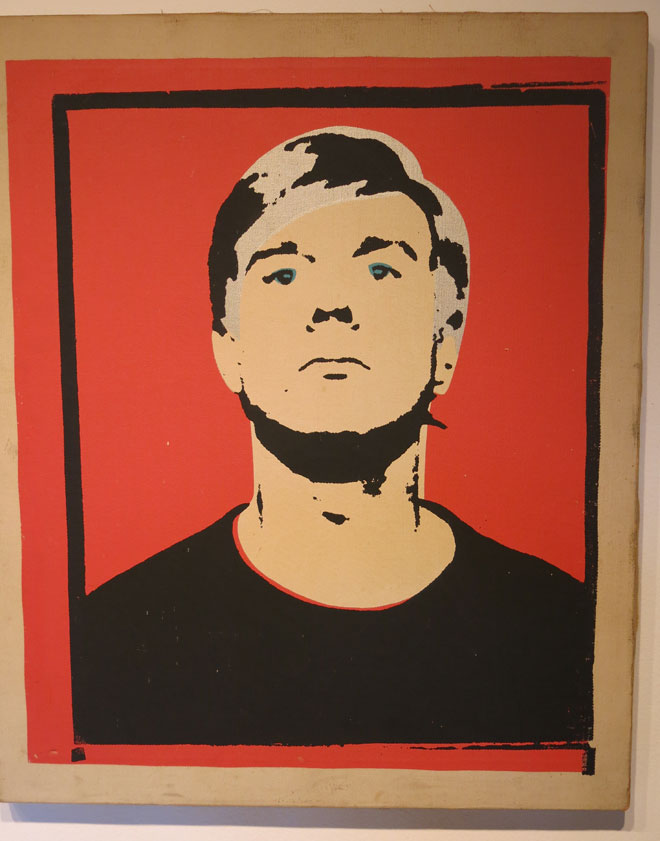 Andy Warhol
Self-Portrait (red), 1965
(image conceived in 1964 and executed in 1965)
Acrylic and silkscreen ink on linen
20″ x 16″
Provenance:
Richard Ekstract, New York (acquired directly from the artist in 1965)
Andrew Roman, New York
Robert E. Mearns, New York (acquired mid-1970s)
David L. Mearns, West Sussex, England and Susan Shaer, Englewood, N.J.
Comments:
This painting is part of the original group of seven red Self-Portraits commissioned in an agreed upon trade between Andy Warhol and Richard Ekstract. This particular painting was acquired by Robert Mearns, in the 1970s, in a trade with an antiques dealer for a Tiffany lamp. It's interesting to note that during this decade, Warhol Self-Portraits had only minimal value. Collectors preferred the Celebrity paintings like the Marilyns, Elvises, and Lizes. Thus, Mr. Mearns was able to acquire his painting for only a fraction of what would become its ultimate true value.
In our opinion, the seven Self-Portraits (red) and the other various color versions from the original 1964 series, along with the 1967 image of Warhol with his finger covering his mouth (known as the "Mum Voyeur"), and his 1986 "Fright Wigs," remain the artist's three most important photosilkscreen images of his own likeness.