RPAA
ANDY WARHOL
CATALOGUE RAISONNÉ ADDENDUM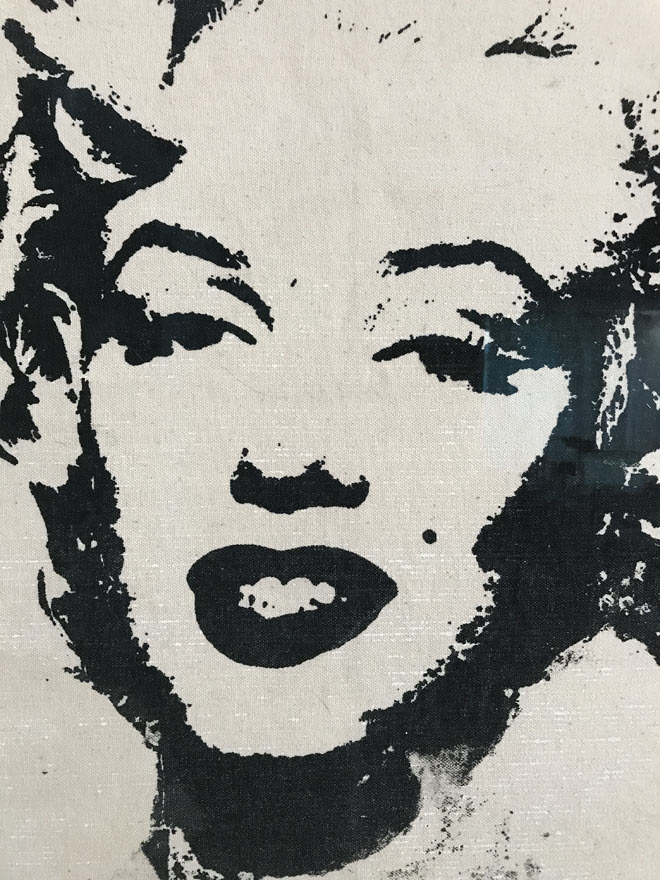 Andy Warhol
Marilyn, 1962
Acrylic and silkscreen ink on linen
Unsigned
20″ x 16″
Note: The same image appears on the reverse on a silver background
Note: The image in the photo is cropped
Provenance:
Si Litvinoff, Watermill, New York (acquired directly from Andy Warhol)
Comments:
Marilyn is part of the classic "Marilyn" series on which Andy Warhol's reputation largely rests. Warhol's first show in New York, which took place at the Stable Gallery in 1962, marked the debut of his Marilyn paintings. It included the iconic Gold Marilyn, which the architect Philip Johnson immediately bought and donated to the Museum of Modern Art. Among the standouts from the show were eight works from Warhol's "Marilyn Flavors." They were selected from a group of fourteen canvases in the sub-series, each measuring 20″ x 16″. Some of the canvases were named after various candy Life Savers flavors, including Cherry Marilyn, Lemon Marilyn, and Licorice Marilyn. The others are identified by their background colors.
There are a total of three black and white Marilyn Flavors; White Marilyn (plate 253, The Andy Warhol Catalogue Raisonne), Black and White Marilyn (plate 261), and this painting, Marilyn.
Si Litvinoff, the owner of Marilyn, was Andy Warhol's attorney during the 1960s. He acquired Marilyn, along with other paintings, in lieu of payment for legal services. These exchanges were brokered by Paul Morrissey, who not only directed many of Warhol's films, but also served as his de facto office manager during the early Factory years.